The latest market report published by Credence Research, Inc. "Chromatography Systems Market Growth, Future Prospects, and Competitive Analysis, 2018 – 2026" the global chromatography systems market was valued at US$ 6.2 Bn in 2017 and expected to reach US$ 11.4 Bn by 2026 at a CAGR of 7.0% during the forecast period from 2018 to 2026.
Market Insights
The global market for chromatography systems shows significant growth during the forecast period from 2018 to 2026, due to an increase in the need for separation techniques in pharmaceutical, biotechnology, agriculture, food and environmental research. More than 60 per cent of global analyzes are currently performed using chromatography techniques. Advanced separation methods have numerous advantages over traditional techniques such as crystallization, solvent extraction and distillation.
You can get the sample copy of this research by Credence Research here 
The growth of new technology in portable or mobile and transportable chromatography systems, the increase in manufacturing and demand for downstream processing are driving market growth. The manufacture of high-quality systems with increased costs, such as ultra-high-pressure liquid chromatography (UHPLC) and other stand-alone automated systems, is another major driver of the industry. Due to its high-performance production, the gas chromatography system is leading the global market along with enhanced applications, primarily biotech and pharmaceuticals, ease of use and availability of advanced automated systems.
The design of column chromatography systems and their medical benefits are gaining traction on the market. In addition, the increasing use of stand-alone systems in nutraceutical firms, cosmetics industries and environmental agencies will further generate revenue share during the forecast period. Certain major growth drivers include rapid use of advanced systems along with improved performance chromatography data systems.
Major external factors include the expansion of biotech and other diagnostic facilities with high quality systems, new product launches, acquisitions and partnerships with small-scale manufacturers that generate maximum revenue share in the global market. In addition, strategic private-sector agreements are growing dramatically, especially in countries such as India, China, Singapore, Japan and Vietnam.
You can get the sample copy of this research by Credence Research here
Improved R&D advances in automated and portable chromatography systems technology, government and organizational support for various chromatography applications such as genetic engineering, diagnostics, drug discovery and water / fluid separation analysis, etc. will further improve revenue growth during the forecast period.
However, the high cost of chromatography systems, strict regulations on the clinical use of automated standalone chromatography systems, less awareness of new separation techniques, and the lack of qualified chromatography experts in developing countries are few factors that limit the growth of chromatography systems worldwide. Certain external factors include the scarce supply of advanced automated systems, and economic slowdown is limited to restricting overall market growth.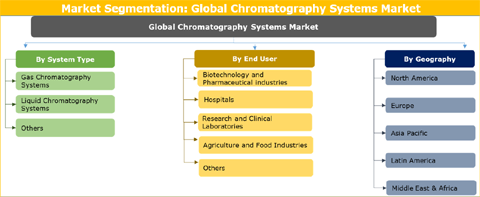 Browse Full Report Originally Published by Credence Research 
Key Market Movements:
Globally, the chromatography systems market remains to exhibit a profitable growth with a CAGR of 7.0% for the period from 2018 to 2026
Higher technology assessment in the liquid chromatography systems segment is gaining traction in the market
Asia Pacific, Latin America, and Eastern Europe to show promising opportunities during the forecast period owing to increasing awareness along with adoption of advanced automated systems
Development of enhanced applications in the portable systems, accessibility of branded systems in developed nations, and increasing usage in food, biotech and environmental analysis will contribute to the growth of the market
Major players in this vertical are Thermo Fisher Scientific, Waters Corporation, Shimadzu Corporation, OI Analytical (Xylem), Quadrex, PerkinElmer, Affymetrix, Inc., GE Healthcare, Roche Diagnostics Limited, Schutz Gmbh, Bio-Rad Laboratories, Pall Corporation and others